TURE I IZLETI Suny city Taxi Hvar
QUICK CITY TOUR
Hvar je grad s bogatom poviješću I prekrasnom arhitekturom. Doživite prekrasne prizore u vožnji oko grada I vidite kako izgleda jedan od najljepših pogleda na svijetu s tvrđave napoleon. Tour type: sightseeing & nature, culture & history
OPIS TURE: The tour starts with a drive from Hvar to Jelsa. After we continue to short sightseeing Vrboska . Then visit the historical town of Stari Grad, a 2 400 years old town protected by UNESCO and enjoy in a coffee break. Finish your visit driving by very interesting 'lavander roads' and visit Napoleon Fortress where your eyes will be fully open for beautiful scenery pictures.
CIJENA UKLJUČUJE: privatnog vodiča/vozača, transfer autom, degustacija vina (1 vinarija).
CIJENA NE UKLJUČUJE: napojnicu za vodiča/vozača, vaše osobne potrepštine (suveniri i sl.).
PRILAGOĐENOST OSOBAMA S INVALIDITETOM: da, ali uz prethodnu obavijest.
PRILAGOĐENOST DJECI: da.
TRAJANE IZLETA: poludnevni program, u trajanju otprilike 4 sata.
CIJENA IZLETA:

500,00 HRK (67,00 €)

po osobi, za 2 osobe

450,00 HRK (60,00 €)

po osobi, za 3-4 osobe

400,00 HRK (54,00 €)

po osobi, za 5 i više osoba

---
NIGTHLIFE TOUR
Ako ste odabrali smještaj izvan grada Hvara, a ipak ste željni zabave u legendarnom Carpe Diem klubu i ostalim barovima u hvaru mi imamo rješenje za vas!
OPIS TURE: Grad Hvar je postao top destinacija za mlade ljude iz cijelog svijeta željnih uzbuđenja I kvalitetnog noćnog provoda. Ne propustite doživiti najluđI provod u životu I rezervirajjte nightlife tour odmah! Krećemo svaki dan iz Starigrada/Jelse/Vrboske
MIN: 3 ljudi
MAX: 8 ljudi
CIJENA: 100 KN PO OSOBI (STARI GRAD)
CIJENA: 120 KN PO OSOBI (VRBOSKA/JELSA))
CIJENA UKJLUČUJE: VOZAČA,TRANSFER U OBA SMJERA
---
OFFROAD TAXI
OPIS TURE: MI VAS VOZIMO GDJE DRUGI NE MOGU! Ako se vaš smještaj nalazi na udaljenom mjestu u jednoj od teško dostupnih hvarskih uvala ili jednostavno želite doživjeti off-road avanturu na skrivenim mjestima na otoku Hvaru naručite vožnju s jednim od naših off road vozila.
---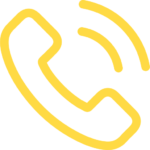 Kontaktirajte nas u bilo koje vrijeme!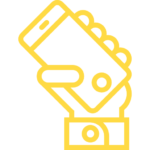 NAJPOVOLJNIJE CIJENE
Jamčimo Vam NAJBOLJU CIJENU!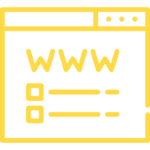 NARUČITE ONLINE
Naš vozač će doći u najkraćem mogućem roku.
ISKUSTVA NAŠIH KORISNIKA
DRUGI O NAMA
Great chat
"We used suncity a few times and they were always amazing, with great chat and extra info for a taxi service. They were going to get a good review anyway, however due to the following, they should get 6 out of 5: my wife left her newish iphone in the taxi, and they chased us down to give it to her. It saved us so much hassle. And I hope they had a few drinks on us. Anyway, I know I'll be back to hvar and I will always use suncity"
Taxi transfer from and to Stari Grad port
"I booked a taxi on SunCity website following a blog article on great taxi service in Hvar as I realized at last minute that Stari Grad port was miles away from my flat. The service provided was excellent. The first driver met me on the ferry and got me to the flat while he was giving me a lot of information regarding Hvar. The return trip was as excellent and even managed to catch an earlier ferry. I highly recommend their taxi service!"
Fantastic prices and very friendly drivers
"We used Sun City services 3 times. Two times I called them at night and asked for a taxi. They were there in less than 10 minutes and both drivers were absolutely great! The third time we got a tour (4 hours, the whole island) and it was great! He brought us to special places where few tourists go. Highly recommend!"
Day tour of Hvar Island
"You can rent a car or get a van/car and driver. We got the driver for lowest stress touring. Our guide was very helpful and suggested a lunch spot in Stari Grad. We learned a great deal about the Stari Grad Plain, Vrbosca and Jelsa"
Great people!
"While this agency specializing in renting cars, we used Sun City for private drivers while on the island on two different days. Apparently this is a service they have only recently started. We found both of our drivers extremely knowledgeable about the island as well as extremely friendly, which added greatly to our experience."
TRANSFERS
"Had to keep changing my arrival point on island due to weather/seaplane, gave me emergency number to call all organised driver waiting, while on island needed last minute taxi again organised, and my transfer back to seaplane departure point all done for me, excellent price great service."